Get Ready to smile...
It's FRIDAY!!
And time for my favorite activities :)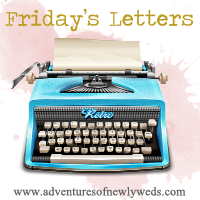 Dear Ashley, I think this is such a cute idea! I love it more every week! Dear J, thank you for hearing my heart and working on being a better 'us'. Dear S, thank you for being there when I need you. I couldn't ask for a better friend. Dear B, you hurt my feelings this week. But I'm glad we talked it out and I forgive you :) Dear Professor Sheldon, I love you! I know I will be sad when this 6 weeks is up :( . Dear J and A, I get to see you again in ONE WEEK!! YAY! Dear F, Please start respecting me. Know my boundaries. Dear J, I love you with all my heart. Dear H, you will have been gone 2 months Sunday. I think about you everyday. I love you with all my heart precious one. Dear God, thank you for revealing some things to me. I will not be packing anyone else's luggage <3
and my other favorite :)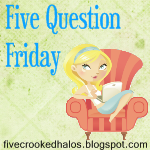 1.
What's your view on men wearing sandals (yay or nay)?
Well I don't mind flip flop types, or sandals are ok EXCEPT when they what I call the Jesus sandals :) The ones that have the strap around the ankle. LOL I do not like those at all!
2.
What song do you love but are embarrassed to admit?
hmm... I don't know. Probably "Don't Cha think your girlfriend is hott like me?" LOL I used to actually have it as a ring tone heehee
3.
What summer camp should they make for moms?
Do what YOU want camp... I think moms or wives would LOVE this camp!
4. W
hat is the most romantic song? (Not necessarily your favorite or your wedding song...)
Have you ever loved a women
Seriously LOVE this song.. The movie Don Juan is one of the best movies!
5. D
o you have an embarrassing pregnancy story?