Good Things
So yesterday not such a great day. I just had a really hard time shaking off this depressed feeling. The doctor told me thats to be expected. Don't worry, the Dr. gave me a small dose of something to just help me through this time.
So I've been struggling with finding joy in anything I do. Things that would be pleasant to me just seem mundane and unenjoyable. Did I mention this blog was going to be a bit transparent... well I'm saying again (smile)
I'll be honest here, I don't feel like breaking out of this. I want to go home crawl in bed. And just lay there. However, I AM making my self GO. I'm trying different things to give me some joy. I work on my house, go for a walk out side, cuddle with Abby, and spend time with Josh. Which is hard during the week. I want to spend all my time with him, but thats not realistic. I pray continuously through the day. Through this I've noticed a change in my personal relationship with Christ... it seems more intimate then it ever has before. There are no fake prayers, no pharisee prayers. I pray in desperation, to be comforted, sometimes just pour out my heart. Then there are times when I just listen and let God comfort me.
I've decided to start looking forward to things in the future. For Instance I signed up today with a HUGE gift exchange between bloggers! I can't wait!!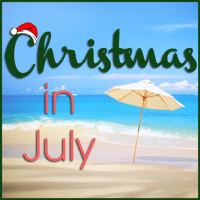 I'm also going to start talking with Josh about what we are going to do when he goes on vacation for a week... We can't afford to go to the beach so... We shall see. But today I am feeling better.
But I'm trying to go through this... I told Josh yesterday that I was so frustrated because I couldn't go over, around, or under.. I have to go straight through this grief and its so hard.
I'm never alone. I know God is with me.
So until tomorrow!
Happy Blogging!