Friday's Letters & FQF
It's that time again! I Love it! This is honestly one of my favorite blogging days :)
Make sure you come back tomorrow! I'm starting my new series, Cooking with Aunt LaLa... where I am determined to learn new things to cook that are semi healthy (No promises but I am trying to do better) So with out further ado...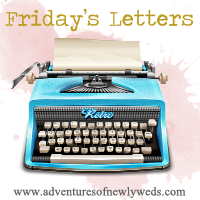 Dear Friday,
You got here QUICK! I like it :)
Dear Precious baby
, your daddy and I miss you so very much. You have been gone a month today. But mommy is trying to let God heal her heart. But I will NEVER forget you. Love you so very much.
Dear Hubby
, Thanks for all the compliments on last nights dinner (wait until you see his cute pic from lastnight... tomorrow)
Dear SafeHearts
, Thank you so much for all your prayers. I truly feel them. After spending time with you Tuesday, I'm feeling the Lord heal me. Each day I'm a little stronger.
Dear Dad, Grandpa, Ricky
- Happy Fathers Day!
Dear Dad
, I love you! Thank you for being such a great dad and always being my #1 fan :)
Dear Grandpa
, Don't know what I would have done with out you. I love you so very much! And what happened with that guy that one time? LOL
Dear Ricky
, I'm SO proud of that dad you have become. I never would have imagined 4 years ago you with 2 kids. But you are so great with them! I love you bro!
Dear Jesus,
Thank you for your healing, peace, and strength
Dear Hubby
, I know this would have been your first Father's Day. I'm praying for you. Love you. We will be ok.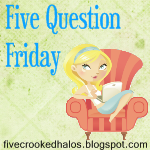 1.
Would you grow your hair out to donate it?
I love the idea! But my hair has been processed SEVERAL times :)
2.
What song makes you think of summer?
90s music! It reminds me of growing up with my music turned up loud. It just seems I did that more in the summer. LOL
3. Are you a
flip flops or sandals kind of person?
Flip flops all the way. I wear them the ENTIRE summer!
4. F
avorite summer treat (ie ice cream, snow cones, etc)?
I still smile when I hear the ice cream truck :)
5. Do you do something special for the father of your children?
Since this would have been J's first Fathers day, I'm not sure what we will do. But since he sometimes reads these post I'll let you know later :)
Happy Blogging!