Fridays Letters && FQF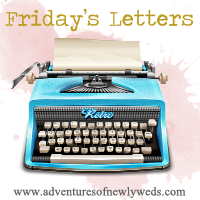 Dear Friday, Thanks for arriving... I love you. Dear J, I have throughly enjoyed having you home this Week! Liking vacation days. Dear August, Can you come any faster? The beach is calling my name.Dear Pixel, Thanks for all the loves this week. Your my new cuddlebug. Dear Friends from GA, I am SO excited that I will be seeing you all in just a few hours! This weekend is going to so much fun! Dear Abby, Now that your blind I was hoping your hearing would be your guide, but that might be going to :( . Dear J, Thank you for making me feel beautiful... Love you. Dear Jesus, Guide me. and help me with my jealousy. And let me be happy where you have us right now.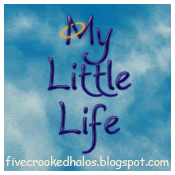 1.
Groceries are high right now what is easiest way you have found to cut back?
SALES! Our local store has 5 for $20 (its a variety of meats) And I don't buy things that are not for a meal. Cutting down on snacks and desserts.
2.
What are the top 3 things on your "bucket list"?
3. Road trip across country
3.
Would you rather give up AC or heat?
HEAT!! I can not live in the heat. I would be a bear trust me. I can cover up and get warm. I can not take of my clothes or skin and cool off! lol
4.
What's your favorite cocktail??
5.
What was your first job & how old were you?
It was at Chik-fil-a and when they hired me I was 14.
Happy Blogging everyone!!